Some pictures of Los Angeles
This happened a couple of years ago and I never got to see it, but I held on to the evidence. These sorts of shows are a pretty regular thing, actors need something to do between movie and TV gigs around here, and to any kid who grew up in the 80's, this woman was a Comedy Legend:


If you park your car outside in LA you can usually expect to see some postcard advertising someone's crappy club or someone else's crappy band stuck under your wiper blades when you get back. But this one struck me as particularly novel: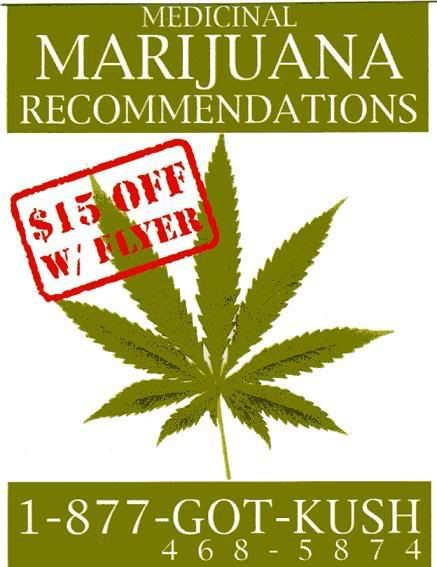 Doc, please, can nothing cure me of this anxiety I feel?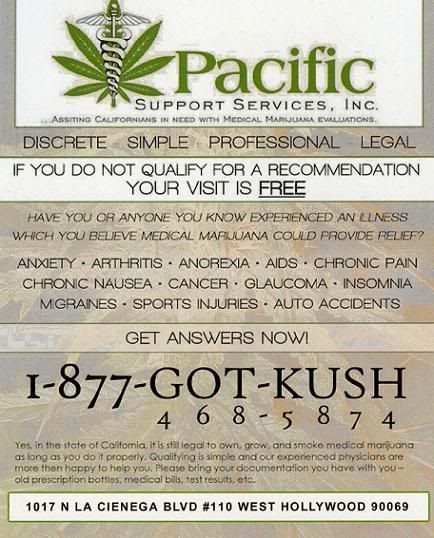 This is the greatest band in the history of mankind: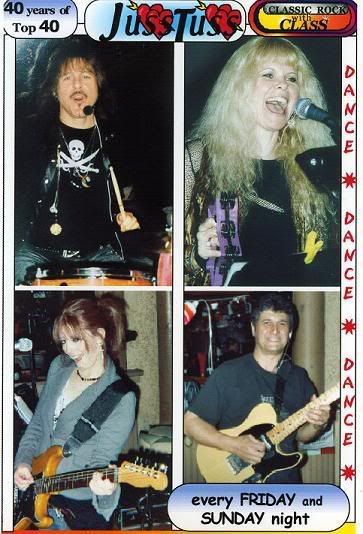 I saw them last week at a bar I'm dearly hoping the odious hipster crowd never discovers – I want to keep its earnest tastelessness and cheap drinks all to myself. It's like someone built the Bigfoot Lodge in Los Feliz, but without the snide self-consciousness.


Notice the woman in the lower left, the attractive one? She doesn't actually play the guitar. She is in the band because she is hot and she has enough energy to shimmy in loose clothes for the entire performance. Here's the instrumentation: one guy plays the drums, sings lead vocals, and manipulates the dials on their "band in a box" sequencer, which has keyboard and synth horns and the like programmed into it. Then there's the guitar player on the lower right. The three other members of the band, all of them, are backup vocalists/tambourine players. That's right, Redhead McHottie there is
the third tambourine in a five-person band
.


They don't even show the other tambourine player. He looks even more like a carny than the others. If I had been there longer I would have started dancing.